INNOVATION IN RECYCLED MATERIALS

We prioritize sustainable materials to make our belts. That's why 95% of our range of belts use REPREVE® post-consumer recycled polyester. REPREVE® is the leading brand of recycled performance grade fibers, offering uncompromising function and a reduced carbon footprint.

MAKE A DIFFERENCE WITH EVERY FIBRE
Not all recycled materials are created equal. REPREVE® is at the forefront of sustainable innovation and offers unmatched quality and durability, which is non-negotiable for Arcade products. Diverting waste and giving it a second life keeps materials in ciruculation for longer, and helps lessen our impact on the environment.

Repurposing plastic waste
Post-consumer plastic bottles are collected, cleaned, then turned into pellets that become the ingredient for creating performance materials. "Post-consumer" waste are things that have been used and disposed of by consumers. This kind of waste is more likely to end up in landfills because it tends to be more contaminated (vs pre-consumer manufacturing waste). By utilizing post-consumer recycled materials in our belts, we reduce our carbon footprint in a greater way.

Certified and traceable quality
REPREVE®'s technology transforms the pellets into high quality, performance polyester that make up 85% of our belt webbing. Combined with durable natural rubber, this makes the Arcade performance stretch we're known for. Every strand of REPREVE® is embedded with a proprietary tracer technology, meaning the materials in our belts can be reliably traced to where it came from.

Reducing our impact
Using recycled materials not only keeps plastic out of oceans and landfills, it also produces less greenhouse gases and uses less water compared to manufacturing with virgin materials. That makes a big difference for our future.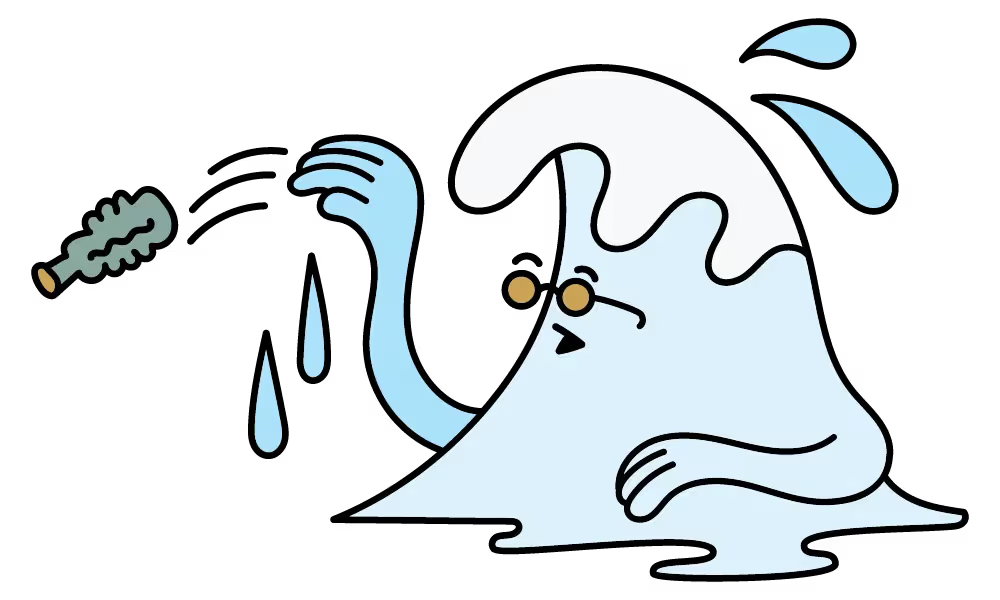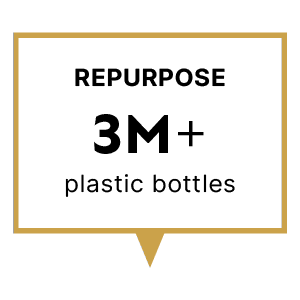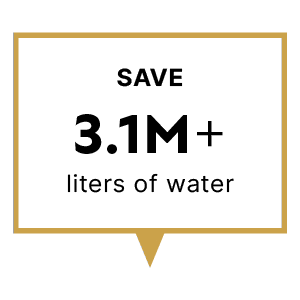 LEARN MORE
about our use of

 
REPREVE® yaRN
REPREVE® is the leading, most trusted brand of recycled performance fibre that is made from used plastic bottles. The use of plastic bottles goes beyond finding new life for recycled materials. Compared to making what's called virgin fibre, making REPREVE® offsets using new petroleum, emitting fewer greenhouse gases and conserving water and energy in the process. That makes a big difference for our future.
REPREVE® transforms plastic bottles into high quality fibres and yarns that ultimately provide durable performance properties that make up 85% of Arcade's belt webbing.
REPREVE® is a registered trademark of Unifi, Inc.
How Do We Verify The Recycled Content In Our Products?
Not all eco-friendly claims can be taken at face value, and some can be down right misleading. We are adamant about transparency of the materials we use, and substantiating our claims of recycled content in our products. By using REPREVE®, we are able to leverage UTrust®, a verification program that certifies recycled content claims. It is done through a FiberPrint® technology that traces the content of the yarn we use and validates its composition.
Why use post-consumer recycled materials?
In the world of recycled plastics, there is post-consumer and pre-consumer. Post-consumer waste are things like water bottles, whereas pre-consumer waste comes from manufacturing processes that never actually make it to the consumer. While both types of recycled plastics are significantly more sustainable than raw materials, post-consumer waste has a greater likelihood to end up in landfills because it tends to be more contaminated and require more processing to rework. By utilizing post-consumer recycled materials in our belts, we reduce our carbon footprint in a greater way.
Does Using Recycled Materials affect quality?
The short answer is, yes. That's why our team explored many options of recycled or eco-friendly materials and found that polyester made from recycled plastics is the best material for making our belts. While many types of fabric can degrade when it's made from recycled materials, recycled polyester retains durable properties, making it the most suitable for Arcade's performance webbing. All of our belt designs go through rigorous testing to ensure they lead long adventurous lives.
Are Arcade belts made of 100% Recycled materials?
Our belt webbing is made of 85% REPREVE® recycled polyester, and 15% natural rubber, which is a virgin material. Our buckles are made of POM or nylon, which are also virgin materials. While recycled elastics and plastics exist, we found that these alternatives are not as durable, and don't meet our standards for performance and longevity. We opted to use virgin materials for the buckle and stretch component of our belts because ultimately, the more sustainable solution is to make products that last longer.